"Tuscany has influenced our food, especially the area from which my family originates, Castiglioncello, near the port of Livorno. Some of the seafood dishes remind me of the times when I was young and catching fish off a pier at the little harbour. All food was freshly prepared! This we strive to continue, with an emphasis on flavour and balance in each dish"
We live to eat! We feel the value of life can be celebrated with food and wine but more importantly through sharing experiences and laughter with friends and family. Our Italian Restaurant is inspired by a home cooked feeling, where the kitchen is the heart of the home! A space in which anyone feels "Parte Della Famiglia".
Any item on our menu can be a take away. With that said our pizza is a favourite with our customers.
Let us do the catering for your dinner party bring in your dishes and we'll fill them with our delicious home-cooked food. OR
Let us do the catering for your office lunch. Choose from our menu, or we will design a menu for you, or even just fabulous finger food.
Buy our famous narcotic salad dressing today for only R 95
LUCA'S ITALIAN RESTAURANT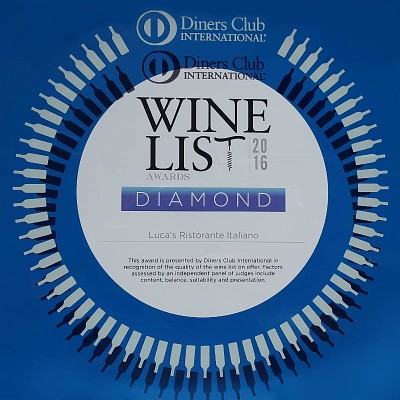 MONDAY - 11:30 - 20:30
TUESDAY - THURSDAY: 11:30 - 21:30
FRIDAY + SATURDAY: 11:30 - 21:30
SUNDAY: 11:30 - 20:30
​
MONDAY - 11:30 - 20:30
TUESDAY - THURSDAY: 11:30 - 21:30
FRIDAY + SATURDAY: 11:30 - 21:30
SUNDAY: 11:30 - 20:30
​
Order your take away food using our menu
VOTE FOR US – BEST ITALIAN RESTAURANT​
#BOJ2022
#BestofJoburg
#readerschoiceawards
#joburg
#vote
#win
Click here to vote for us ..... >