Benvenuti/Welcome:
Crostini Toscani
2014 Thelema Brut MCC
*****
Antipasto:
Pappa al Pomodoro
2017 Rudi Schultz Pepper St. Chenin Blanc
*****
Primo:
Pappardelle Ai Porcini e Aromi di Tartufo
2011 Rudi Schultz Shiraz
*****
Secondo
Trippa alla Fiorentina or Osso Buco & Cauliflower Polenta
2015 Rudi Schultz Cabernet Sauvignon
Dolce:
Torta della Nonna
2014 Thelema Semillon Late Harvest
Typical Wine Pairing Menu
The [09/21, 22:28]: Fantastic evening Luca and Ken and all concerned. We really enjoyed it.[09/22, 08:33]: It was great, absolutely wonderful. Thank you Luca.[09/22, 09:45] Luca Borella: 👍🏼🍷😎[09/22, 10:39] : So sorry I missed it 😔😔[09/22, 14:22] Luca Borella: Not to worry Save the date ! Our next wine dinner will be with Matthew Day of Klein Constantia in Wednesday 18th October! 18H30 for 19H00 as usual! Bound to be just as awesome! Details to follow! Saluti, Cin-Cin & Happy Heritage weekend!
Luca's Food and Wine Paring
David Nieuwoudt & Ghost Corner
Inspired by "The southern most tip of Africa"
Cellar Master David will give a masterclass with in depth information about each wine followed by dinner.
Booking is essential
11th April, 18:30 for 19:00
Great Value @ R 495/Head​
The extreme and mysterious landscape at the southernmost tip of Africa has been the inspiration for the Ghost Corner wines. More than 130 ships have found their last resting place in these treacherous waters where compass readings show no deviation between magnetic and true north and navigation was just about impossible on dark and stormy nights.
Inland from this dramatic coastline, in the Elim Ward, lie the vineyards where David Nieuwoudt is making the most of excellent growing conditions, cooling southeasterly breezes and extreme climate. The deep lime-rich soil with plentiful slate and gravel deposits are perfect for growing Semillon, Sauvignon Blanc, and Pinot Noir grapes.
Ghost Corner is a range of wines that linger on the palate, evoking a sense of mysteries past. These are unique wines from an extreme terrior at the southernmost tip of Africa.
​
Due to popular demand we will be holding several events throughout the year. So please keep checking back here for the next event so you don't miss out.
Booking is essential
June, August, October, November,
Dates to be confirmed
18:30 for 19:00
Great Value @ R 495/Head​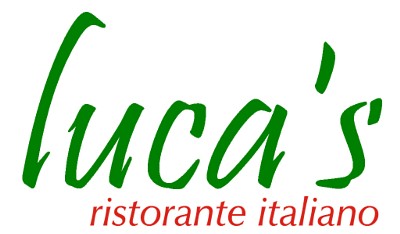 Get our App IOS or Andriod